Dymo have done a 2nd production run of the Rhino 4200 promotional kit. They first produced a limited quantity of this promotional package back in 2013, which ran until stocks ran out. Now they have produced another limited quantity, which again will last until stocks run out (until maybe the same time next year!).
Usually the 4200 is only available on it's own, with no accessories. But the promotion version includes a padded canvas style case, with the printer, a rechargeable battery pack, AC adapter/Charger and 18444 (12mm white vinyl) tape – all for the same price!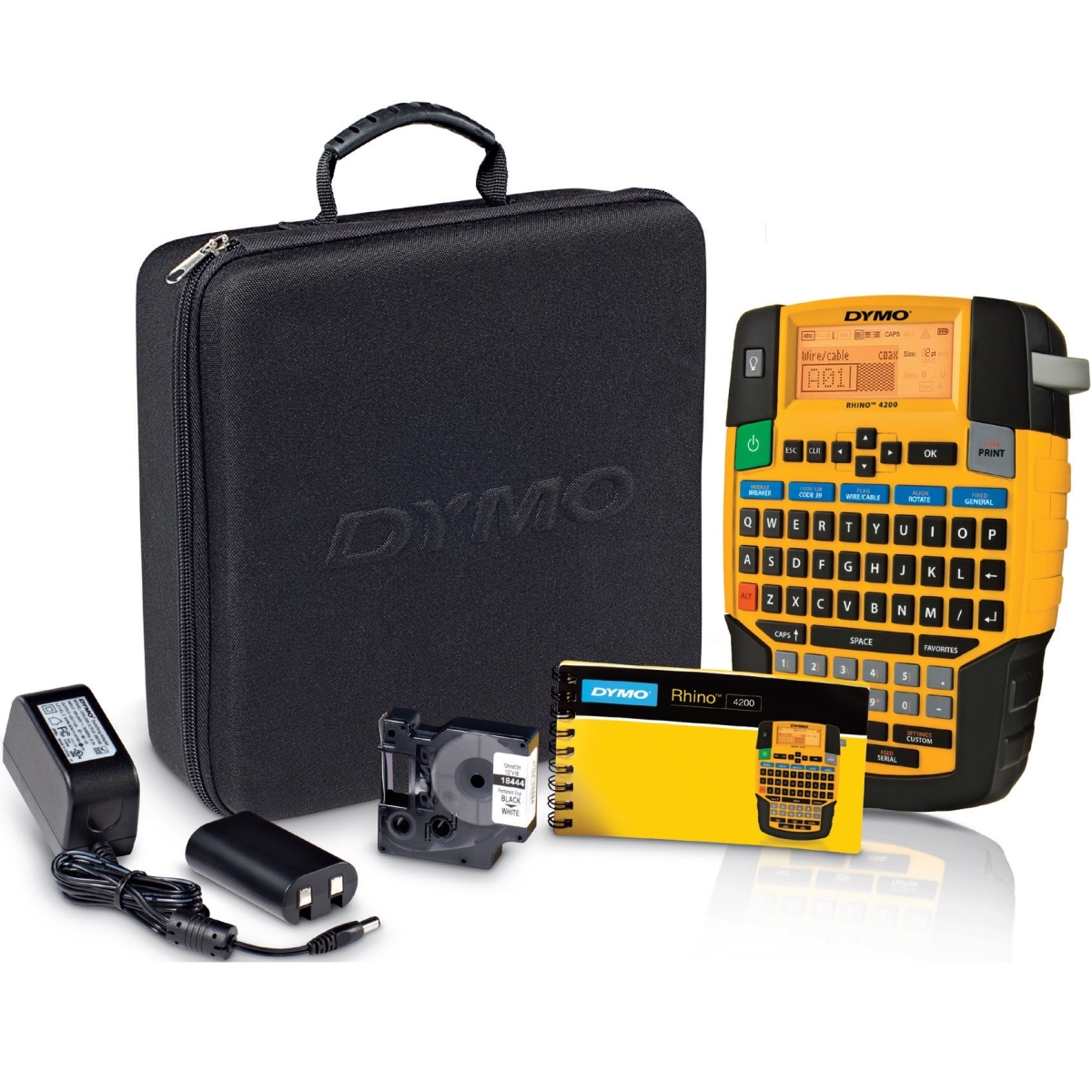 The printer is available from selected Dymo Rhino Resellers such as:
http://www.dymo-express.co.uk/dymo-rhino/dymo-rhino-4200-label-printer-kit.html
http://www.rhinopro.co.uk/rhino-4200-kit.html
Just make sure when comparing prices that you are looking at the promotional pack, not the single printer, and this is a 'free upgrade to kit' offer (ie. all the extras are free) so make sure the resellers aren't selling this at a higher cost to the standard boxed version!